It is not easy to find an Affordable Dentist in Forest Hills, New York City, so you need to do your research to find the best deal. While most offices charge a premium for their services, you can often find dentists who will accept most insurance plans for a low cost. Finding a dentist who is affordable will not be difficult, but you should make sure that the dental office you choose will accept your insurance plan.
The best way to find an affordable best dentist in Queens , New York is to take advantage of dental discount plans. These plans can save you anywhere from 10% to 60% on most dental procedures. Whether you are looking for a general dentist in Manhattan or a cosmetic dentist in Forest Hills, you can find a discount plan that will fit your needs. These plans can also be used to see other participating dental care providers. In addition to finding an affordable dentist, you should also know that you can still receive excellent treatment.
Why Dental Health Is Important
Research suggests that oral health is a vital aspect of overall health. Gum disease is a common condition and is caused by bacteria in the mouth. This condition can lead to other problems, including diabetes, leukemia, and pancreatic cancer. People who are not diligent about their oral health can even develop other systemic diseases. In addition to the negative effects of oral disease, proper care also helps preserve your overall health. In fact, it can reduce the cost of chronic illnesses and hospitalizations.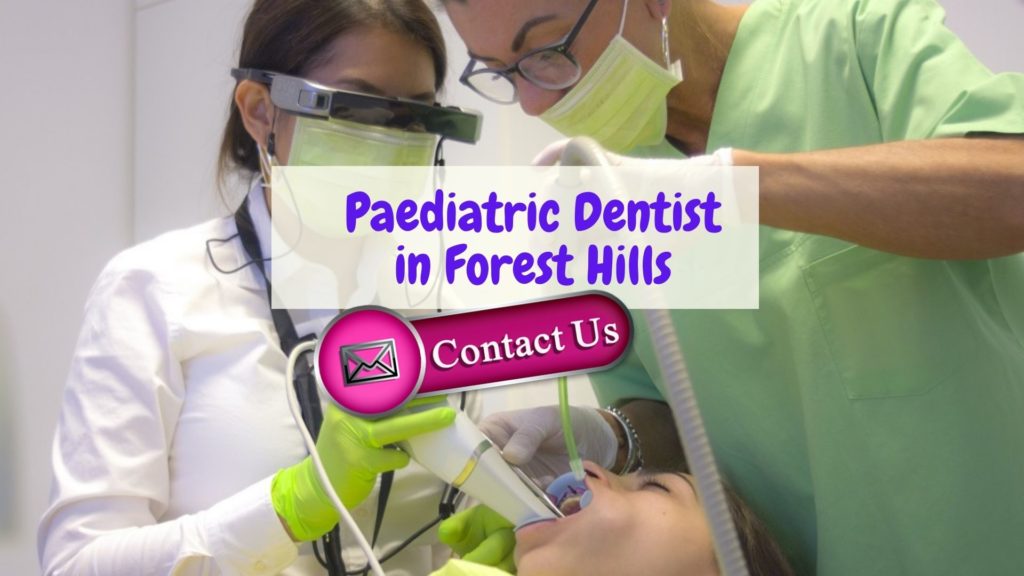 In addition to its direct link to overall health, dental health has a positive impact on overall well-being. Our mouth is a small part of our body, so keeping it healthy promotes our overall health. Studies show that people who have periodontal disease are at a higher risk of developing heart disease. In addition, people with this disease are twice as likely to die from cardiovascular disease. Ultimately, dental care can help you live a healthier life.
People who are ill or have other chronic conditions should consider visiting a dentist regularly. These patients often have oral problems. Other conditions that can affect oral health include certain cancers and eating disorders. Dry mouth is one of these problems, and can result in serious consequences. It's important to visit a dentist as soon as possible if you suspect you're experiencing these conditions.
Causes of Dental Problems
There are several causes of dental problems. Some of these problems are caused by tooth decay and gum disease. The most common of these is poor oral hygiene, which encourages the growth and survival of bacteria. Other potential problems include infections and chronic illnesses. Genetics can also play a role. People with genetically predisposed dental problems should consult a dentist for proper care.
Overcrowding and gum problems are two of the most common dental problems. Overcrowding makes teeth shift and causes teeth to come out of place. In addition, it can also cause other teeth to come out of place. This can lead to many common dental problems. It can also lead to gum disease, which is another common dental problem. If you notice any of these symptoms, it's important to visit a dentist right away.
Tooth enamel is weakened by acidic plaque that gets inside of it. This erosion causes tiny holes in the enamel, the first stage of a cavity. If this happens, the bacteria and acid will eventually reach the dentin, which is softer and more vulnerable to acids. Dentin contains nerves that can be sensitive, so any problem here will lead to even worse problems. If this happens, you will most likely experience a cavity, which will require the help of a dentist. Learn more about all on 4 dental implants.
The Symptoms of Dental Problems
When you notice that your teeth are loose or have a funny odor, you should go to the dentist immediately. Bleeding gums can be the early sign of gum disease or gingivitis, or they could simply be the result of your new flossing routine. If you notice that your gums are bleeding, you should schedule an appointment with a dentist immediately. Moreover, bleeding and sores on your teeth are also signs of a problem, so don't ignore these signs.
Another common symptom of dental problems is gum disease. An inflammation of the gum tissue is a sign of a developing abscess. This infection is easily diagnosed by a dentist. Your dentist can also refer you to a medical professional if you develop other symptoms. Your dentist will help you treat the symptoms of dental problems and prevent further complications. If you have experienced any of the above symptoms, it is time to visit the dentist immediately.
Tenderness and pain in the mouth are common signs of tooth decay and should prompt you to visit a dentist as soon as possible. The pain in the jaw is an indication of an abscess. This is a type of infection, and the pus can extend into the jaw bone. It causes intense pain and soreness and can cause bad breath. A professional dentist can diagnose and treat the problem, and refer you to other health care professionals if necessary.
Treatments for Dental Problems
The treatments for dental problems range from fillings to extractions. In some cases, tooth decay is caused by grinding teeth at night or by eating hard foods. During a dental checkup, your dentist will look for cracks in your teeth and apply a dental dye to see if they have formed. Cracked teeth may require multiple treatments, depending on the severity of the damage. Tooth sensitivity, or sensitivity to hot or cold foods, is another common problem. When the enamel of your teeth has become worn down, certain substances in food and beverages can reach the nerves in your teeth, resulting in pain and discomfort.
To combat tooth decay, dentists use two main methods to remove bacteria and tartar. In a nonsurgical procedure, the bacteria are removed from the tooth root. In a surgical procedure, the infection in the gums is removed and the tooth roots are restored. In a surgical procedure, a piece of bone is grafted into the space around the tooth. This method has several advantages. However, there is a high risk of infection.
Some of the most common treatments include root canals and soft tissue grafts. Generally, these procedures involve taking a small amount of tissue from another part of the mouth and implanting it onto the exposed root of a tooth. The success of the procedure depends on the severity of the disease, the patient's oral hygiene, and his or her smoking habits. In addition to the grafted tissue, the treatments for dental problems include regular checkups and good oral hygiene. When the infection does occur, a dentist may prescribe antibiotics. This can come in the form of a mouth rinse or a gel to be applied to the tooth during the surgical procedure.
Prevention of Dental Problems
The best way to prevent dental problems is by eating a balanced diet. Avoiding sugary or high-carbohydrate foods is crucial to maintaining oral health. Consuming calcium-deficient foods increases your risk of developing gum disease and jaw deterioration. Most dental issues are painless at first, but you may not realize that you have a problem until you notice a recurring cavity. Regularly visiting a dentist is important for general health and should be scheduled every six months. In addition to regular cleanings, a dentist will also check for oral cancer and check for growth and development.
Good oral hygiene is essential for preventing dental problems. You should brush and floss your teeth twice a day. It's also a good idea to limit the intake of hard, acidic foods. You should also avoid smoking, which can cause cavities and other dental problems. In addition to smoking, refraining from consuming tobacco products can protect your gums and teeth from diseases. You should avoid these products to ensure that you have a healthy, happy smile for life.
Proper oral hygiene is essential for preventing dental problems. A healthy diet is crucial to maintain the health of your teeth. By brushing your teeth twice a day and flossing every day, you can protect yourself from tooth decay. Furthermore, you should avoid acidic and hard foods that can damage your teeth. Finally, you should avoid using tobacco products as they can cause cancer and dental problems. A healthy diet can help you avoid these issues and keep your teeth in great condition.
Causes of Cavities
Cavities are a common problem for children, as they are exposed to foods with sugars and carbohydrates. This leads to a sticky film forming on the teeth, which is then attacked by oral bacteria, which then releases acid that erodes the tooth enamel. Over time, this decay can cause pain, infection, and even tooth loss. Therefore, it is important to learn what causes cavities and how to prevent them. Read on to learn more.
One of the leading causes of cavities is tooth neglect. Not brushing regularly, not using mouthwash, and not flossing are all signs of decay. Also, eating acidic and sugary foods can weaken enamel. So, it's imperative to practice good oral hygiene habits. You'll want to see a dentist at least twice a year. Visiting the dentist every six months will help you identify any problems with your teeth and take the proper steps to fix them.
Poor oral hygiene is one of the leading causes of cavities. People with poor oral hygiene may not have a strong enough saliva gland to keep acid levels at a healthy level. Tooth decay is caused by a combination of factors. The bacteria feed on the sugary and processed foods in the mouth. These foods feed the bacteria that cause cavities and produce an acidic waste. Tooth decay develops slowly and is the result of improper oral hygiene.
Cavity Treatments
If you have a cavity, the first step to treatment is to schedule an appointment with your dentist. Regular dental checkups are recommended twice a year, although you can also decide on your own how often you should go. Early detection of a cavity is important because it may still be treatable without the need for drastic measures. By practicing good oral hygiene, you can help prevent cavities from forming in the first place. This will save you from the anxiety and stress associated with a cavity.
Cavity treatment is essential if you want to avoid suffering from tooth pain. If you fail to get this treatment, your cavity will only get worse and will not heal on its own. A cavity treatment will help restore the tooth's structure and help stop the ache that is associated with it. Root cavities are more common in older adults and seniors, as the gums tend to recede, exposing the root surfaces. A combination of sugar and acid in the mouth leads to decay and pain.
Getting a cavity treatment is crucial if you want to prevent a toothache from forming. A dentist can detect a cavity while performing a checkup and can then begin the treatment process. They can check your teeth for cavities by looking at them, feeling them, and taking x-rays to see where the cavity is. Almost all Americans will develop a cavity at some point. Those with receding gums are particularly vulnerable to developing these types of cavities.
How to Prevent Cavities
The best way to prevent cavities is to practice good oral hygiene. The bacteria in your mouth interact with refined sugars and fermentable carbohydrates to produce acid. This acid is harmful to teeth and promotes demineralization, exposing the dentin. When teeth become damaged, they may chip or crack. If your gums recede, you could expose the root of the tooth. Using mouthwash with fluoride can reduce the risk of developing cavities.
When carbohydrates are left on your teeth for hours, they turn into cavities. These small holes continue to grow over months and can eventually reach the nerves of the tooth, causing a great deal of discomfort and pain. To prevent cavities, start by minimizing the amount of time that your child eats for each meal. The American Academy of Pediatrics recommends limiting fruit juice intake to one to two glasses a day, and not serving it to infants or toddlers after a meal. It is also important to eliminate night feeding as soon as possible. Moreover, if your child is not eating anything for a long period of time, try substituting protein snacks for simple crackers.
The main cause of cavities is the consumption of sugary and acidic foods. The best way to avoid this is to limit the number of sugary foods and snacks in your child's diet. Ideally, your child should not have any snacks between meals. This will allow the teeth to repair themselves. If your child already has cavities, consider having them filled and cared for. This is the first step towards preventing cavities. If you have already experienced cavities, you should know how to prevent future cases.
Paediatric Dentist in Forest Hills
Tooth decay is one of the most common childhood grievances, resulting in numerous toothaches and missed school days. A cavity or decayed tooth can also cause significant discomfort, which will make it difficult for your child to eat, speak clearly, and engage in everyday activities. It's essential to ensure that children receive a thorough check-up and a healthy smile. Your child should see a pediatric dentist as early as possible in their lives.
You can trust a pediatric dentist for your child to get a beautiful smile and maintain good oral health throughout their lifetime. These dentists are experienced and trained to help children eat healthily, avoid gum disease, and tooth decay. They are also equipped to handle any oral health problems that arise. They can even provide teeth cleaning services. Choosing a pediatric dentist is an excellent way to ensure that your child's dental care continues into adulthood. Your child's first visit to the dentist should be around their first birthday. A pediatric dentist also provides you with tips and advice on taking care of your child's teeth. They will also give you a tour of the clinic to get a better idea of how it works. If your child needs a cavity filling, you'll want to find a pediatric dentist who can take care of this quickly.
You can find a good pediatric dentist in Forest Hills by searching for "dentist forest hills" or "best dentist forest hills" on Google.com. Dr. Michael Tyner in Forest Hills is a good and reliable dentist to take care of all your dental needs and keep your teeth healthy and bright. You can also look for a local office in the area and book an appointment.
A pediatric dentist treats children and the most common dental problems kids may face as they grow. Your child will grow and develop at different rates throughout their lives, and a pediatric dentist can help them with these changes. A visit to the dentist is essential for their health and wellbeing, and a positive experience can lead to an improved attitude about oral hygiene in general.
A pediatric dentist can provide a lot of benefits for your child. Pediatric dentistry aims to create an environment where children can learn how to take care of their teeth. They can help your child learn to brush their teeth and floss properly. A pediatric dentist has the expertise and qualifications to maintain oral wellbeing from childhood to adulthood.
Dental Care Services-Dentist in Forest Hills
A Forest Hills Dentist is available for your dental emergency at all hours. These services are available to help you with denture repair, toothache, crowning, bridging, cleanings, implants, cleaning, and much more. You can call a Forest Hills dentist for immediate care to ensure that you get the best care possible. The sooner you are treated, the more beneficial and the less expensive it will be. Regardless of your situation, it is always best to make an appointment ahead of time to avoid the unforeseen.
Dentists in Forest Hills are available to provide immediate dental care to members of the local community. Considering the vast area of Forest Hills, emergency dentists are vital for the residents of this borough, so many of them operate twenty-four hours a day. These facilities can provide emergency care to patients of any age and treat severe dental emergencies. Delaying treatment by even a few hours can cause severe damage to the tooth. Whenever you experience pain, call an emergency dentist in Forest Hills right away. Do not wait for the situation to worsen. If you wait more than 12 hours, the situation could become worse, and you may end up with permanent damage.
A Forest Hills dentist is available for residents of all borough areas. While the county is large, it is well connected and has emergency dental services for neighborhood residents. These dentists are equipped to provide diligent sterilization and safety for the whole community, so you can be sure that your dental problem will be handled as efficiently.
Forest Hills dentists can be of great help and provide an array of services like hygiene/gum disease treatments, oral cancer screenings, cosmetic arrangements like teeth whitening, extractions, esthetic bonding, bleaching. You should also ask questions and fill out a questionnaire about the services you need and your budget. It is essential to find a patient and kind professional and listen to your concerns. Your overall health and happiness is the most important thing to him, and he is the best person to do it.
Many factors contribute to choosing a top dentist in Forest Hills. A dentist who offers an extensive range of services and listens to his patients' concerns is an ideal choice. A highly-trained general dentist will also provide excellent customer service and a comfortable environment. You'll feel better about your smile and your teeth if your dentist is kind and patient.
The Best Dentist in Forest Hills
Dr. Michael A. Tyner is arguably the best dentist in Forest Hills. A Queens County Dental Society member, he earned his doctorate at Georgetown University. In addition, Dr. Michael Tyner has pursued Oral Cancer training at Sloan Kettering memorial hospital. Aside from having an impressive track record, he has also garnered a loyal patient base. He is known for his gentle care and commitment to lifelong learning. Patients appreciate his amiable personality, and he enjoys making connections with his patients.
The best dentist in Forest Hills offers a variety of services. If they are the most expensive, it doesn't necessarily mean that they'll deliver the best service. This will ensure that you feel comfortable during your visit and get the care you need.
While it is hard to find the best dentist in Forest Hills, you don't have to spend a fortune to get exceptional dental care. You can choose a dentist who accepts most dental insurance policies. It also means that they're more likely to take your coverage, which will make it easier for you to save money.
Dr. Michael Tyner is a talented cosmetic dentist in Forest Hills who offers exceptional general dentistry, cosmetic dentistry, and gum diseases. Continuing education is an integral part of his practice, and he focuses on building strong connections with his patients. With over more than three decades of years of experience in dentistry, he is one of the most sought-after dentists in Forest Hills. Dr. Michael Tyner has a team of highly skilled dentists and has been in private practice since 1984.
Dr. Michael Tyner- Your Dentist in Forest Hills
If you have been looking for an experienced dentist for a long time, you may have come across one in Forest Hills. This office is staffed by highly-trained professionals who create beautiful smiles. They will listen to your needs and explain any procedures in detail. If you are worried about the cost of a new smile, you can take advantage of financing options through CARE CREDIT, Lending Club, or Wells Fargo.
Dr. Michael Tyner is a gentle dentist who makes going to the dentist enjoyable. His expertise in dentistry has made him a popular choice among his patients. His highly trained staff looks after the sterilization of dental equipment and other precautions, keeping the patient's safety in mind. Your appointments will be scheduled to follow social distancing norms. Temperature checking and sanitization of visiting areas and premises are well taken care of.
Dr. Michael Tyner follows a safe and comfortable alternative to gum surgeries. He practices cosmetic dentistry like quality teeth whitening and zoom bleaching procedures to enhance appearance by making teeth nine shades whiter quickly. You may set up an appointment with Dr. Michael Tyner for a complimentary smile evaluation and get your smile enhanced with their dramatic results. He provides numerous solutions for TMJ (pain in the jaw and surrounding muscle joints) and sleeps apnea disorders. He also provides outstanding services in pediatric dental care. Kids exposed to long hours of feeding liquid sugars develop caries causing tooth decay. Michael's team offers child-friendly procedures for pediatric treatment. Patients are always satisfied with the quality of care they receive. His gentle manner and patience to explain dental procedures have made him a hit with many families. As a result, people recommend him to many of their friends and relatives. If you're in the Forest Hills area, you can trust him completely for your dental needs.
A dentist should provide you with the best treatment. By providing quality dental care, a dentist can improve your overall health. A dentist's practice is the most crucial part of your dental health. The proper professional can make a difference in your life, and Dr. Michael Tyner is the right one for you.