Hygiene/Gum Disease
Friendly and Reassuring Dental Care
Hygiene/Gum
Disease
If you're looking for a reliable and professional dentist in Forest Hills, NY, and the surrounding areas then you've come to the right place. You can rely on our experienced staff to provide you with quality dental care you deserve. We accept most dental plans.
Avoid Dental Surgeries
Get in touch with the professionals at Michael A. Tyner, DDS, PC to find out a safe and comfortable alternative to surgery. We are dedicated to providing you with nothing less than honest dental services. Call us at 718-896-0505 to schedule an appointment.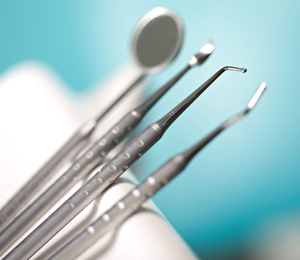 Count on Our 35 Years'
Experience
Undergoing dental surgery can be daunting. Before you consider surgery, come to us. We are a small town dental office in a big city.
Over the years, there have been advancements in the treatment of gum diseases. Trust us to find a suitable alternative for you.
Dental Advice You Can
Trust
Our doctors and staff have the knowledge to treat any periodontal diseases with non-surgical techniques. Contact us to know more about our non-surgical techniques.
What's more, you'll always have the same dentist whenever you come in for a consultation.
We always follow strict guidelines from the CDC and OSHA when it comes to sterilization of the office and staff.
Type of Hygiene/Gum Disease
Treatments


Non Surgical Perio Treatment

Nitrous Oxide for Anxious Patients


Root Planing and Curettage

Full Array of Preventative Hygiene Treatment
Need more information about our dental services?